Are you searching for tangible ways to revamp your laboratory animal program? Are you facing organizational challenges that seem impossible to overcome? Jeetendra R. Eswaraka, BVSc, PhD, DACLAM, Vice President of Rutgers Animal Care Program, has real-life solutions.
In 2013 Rutgers University underwent the largest academic merger any U.S. university had seen. According to Eswaraka, the unintended result was disenchanted staff, organizational dysfunction, and a drop in quality. And these negative consequences were too significant to ignore.
In our Webinar, Vision, Mission, and Strategy – Just Concepts or Do They Have a Role in Lab Animal Program Management?, Eswaraka discusses how his team responded to the crisis the merger caused. They were able to bring the Rutgers Animal Care Program back on top by adopting business strategies used by successful corporations.
Here are his step-by-step instructions on how to use the same strategies to supercharge your laboratory animal program.
1. Analyze the Strengths and Weaknesses of Your Organization
According to Eswaraka, the first step to success is to analyze the strengths and weaknesses of your program. You have to be honest and identify what's working and what isn't. One way Eswaraka recommends doing this is by conducting a SWOT analysis.
SWOT stands for strengths, weaknesses, opportunities, and threats. It's a primary tool used by successful businesses for strategic planning.1 Research shows that SWOT analysis is an effective tool for overcoming business threats. Also, it successfully helps teams easily identify their core strengths and weaknesses.1
Once leaders of a business or organization deeply understand its strengths and weaknesses, growth can begin because they can directly target specific goals. For example, if you are aware that your staff is having trouble grasping a specific concept, you can create a plan to train them better.
2. Invest Time in Individual Staff Members to Strengthen Your Laboratory Animal Program
Eswaraka understands the power of investing time and energy in individual staff members for overall success within an organization. He explains that investing in staff is critical if you want to make impactful changes in your facility. Below are examples of what Eswaraka's team did to invest in staff well-being.
Developed and provided staff with accurate job descriptions
Created opportunities for top performers
Promoted people within the organization
Dedicated resources and time to excellent training
Hired for potential and provided proper training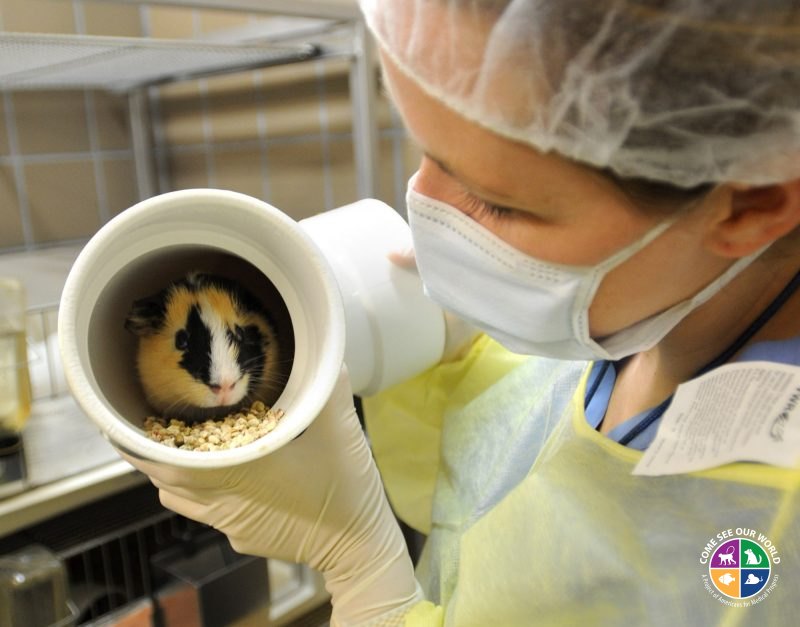 Developing and investing in employees is specifically valuable in laboratory animal science.2 The reason is that "caring for research animals can be extremely fulfilling and meaningful, but it also comes with challenges."2 For example, lab animal professionals often care for animals experiencing pain or distress, which can cause them stress and compassion fatigue.3
Compassion fatigue "is characterized by stress, exhaustion, and sometimes an inability to feel empathy. It includes elements of burnout and secondary traumatic stress, which is distress related to causing or being exposed to the trauma of others."3 Hence why it's imperative to invest in your laboratory animal professionals.
3. Look to Your Heroes for Advice to Improve Your Laboratory Animal Program
Eswaraka suggests consulting other experts in your field or position for advice. He recommends connecting and seeking guidance from professionals who have overcome similar challenges. For example, Eswaraka turned to Dr. Steven Niemi for advice.
Niemi is the Attending Veterinarian and Director of the Animal Science Center at Boston University. He was an excellent person for Eswaraka to contact because he shares a similar role in the same field. Plus, he has years of experience and wisdom. Depending on your role, Eswaraka suggests finding a mentor with insight into your challenges.
4. Create a Vision that Aligns With Your Institution, Staff, Faculty and Animals
Creating a vision is paramount for the success of any organization. The purpose of setting a vision statement is to create a long-term strategy for the direction of your organization.4 Also, it ensures everyone in the organization aligns.4
Eswaraka's primary advice about creating a vision statement is to start with the why. Eswaraka adopted this principle from the book "Start With Why" by Simon Sinek. The book explains how many organizations know what they do, and some know how they do it, but very few understand why.
The "why" is the reason your organization, business, or program exists. Identifying why you exist as an organization is the best way to execute what you do and how you do it. For example, below are the components that make up the why of the Rutgers Animal Care Program.
Provide the highest standard of animal care and welfare
Produce better and more reproducible science
Provide animal care at an affordable price
Foster a workplace that appeals to the aspirations and expectations of the public
5. Successfully Implement Your Vision
According to Eswaraka, implementing the vision is the hardest part of improving your laboratory animal program. But have no fears — Eswaraka has advice on how to accomplish the implementation phase.
Eswaraka suggests that you use an organizational implementation tool. He uses a tool called, Accelerating Implementation Cycle: The Road Map. This tool ensures that the whole organization stays on track.
Another way to ensure you successfully implement your vision is by using ERP software. ERP stands for Enterprise Resource Planning. ERP allows information to flow from all levels of the business.
More From Our Webinar: The Effect of Change
To learn more strategies from Jeetendra R. Eswaraka, you can view our entire webinar here.