Digital technology in the home cage is the future, but here in the present there has yet to be one solution that fits all research needs. Current solutions require a very large per-cage-slot investment with little flexibility, a tremendous learning curve and very little practical results. During this exciting phase of solution evolution, Allentown, LLC has partnered with Unified Information Devices (UID), the leading provider of radio-frequency identification (RFID) solutions, to provide a practical approach — a proven home cage monitoring solution in a scalable framework to fit all needs and budgets.
"The Home Cage Monitoring system was developed to address the challenges researchers face when evaluating temperature and activity in socially-housed mice," said Matt Ruiter, Chief Scientific Officer with UID. "Using RFID and novel software, the system permits continuous and remote monitoring of digital biomarkers, temperature and activity, for one or multiple mice in their home cage environment."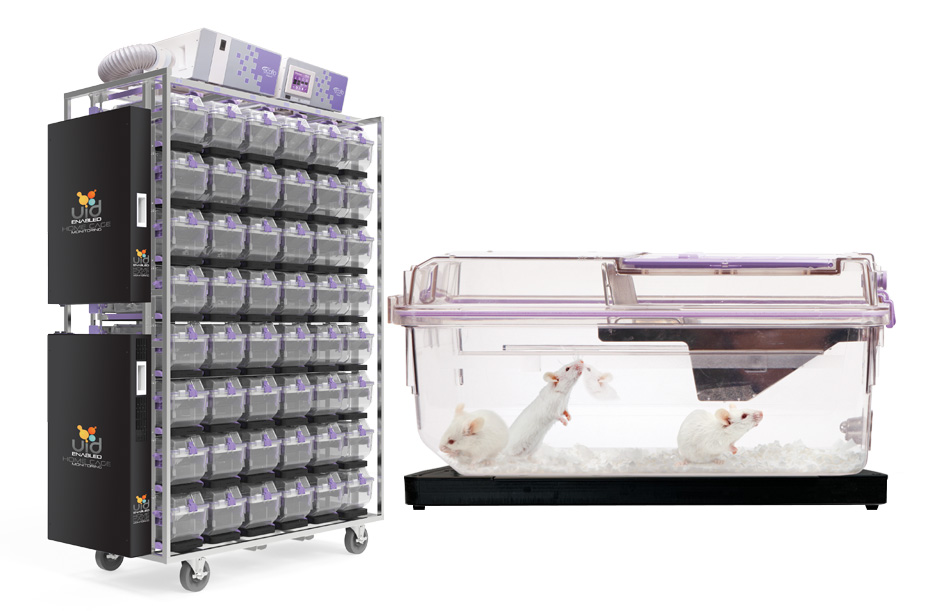 Using the Home Cage Monitoring system, valuable research data can be collected automatically in real-time (24/7), even during the dark phases. In addition to removing experimenter bias, the system can help improve study outcomes by permitting frequent and accurate measurements of progressive behavioral and physiological changes over time in the same animal.
"Integrating UID's Mouse Matrix Technology with Allentown's state-of-the-art Rodent Housing Systems was an important step for both companies," said John M. Coiro, Chief Executive Officer for Allentown. "Our partnership will help research facilities automate data collection, streamline processes, and improve workflow efficiency."
For more information on the Home Cage Monitoring system, click here.