Chances are that you've met, worked with, or heard of Laboratory Animal Science Pioneer, Norman B. Guilloud, DVM. So, no matter where your familiarity lies, Dr. Guilloud's story is one worth telling and his dedication to animal welfare and scientific discovery is nothing less than remarkable.
So, with more than 60 years of experience in contemporary practices in animal health, care, and use, Dr. Guilloud's prestigious career includes being the very first Attending Veterinarian at prominent institutions such as Princeton University and the Yerkes Regional Primate Research Center.
Then, after graduating from Texas A&M University's Veterinary School in 1960, Dr. Guilloud practiced veterinary medicine in Dallas for two years. Then, he was drafted into the Army Veterinary Corps and was stationed at The Walter Reed Army Institute of Research as a First Lieutenant. Later, he gained the rank of Captain.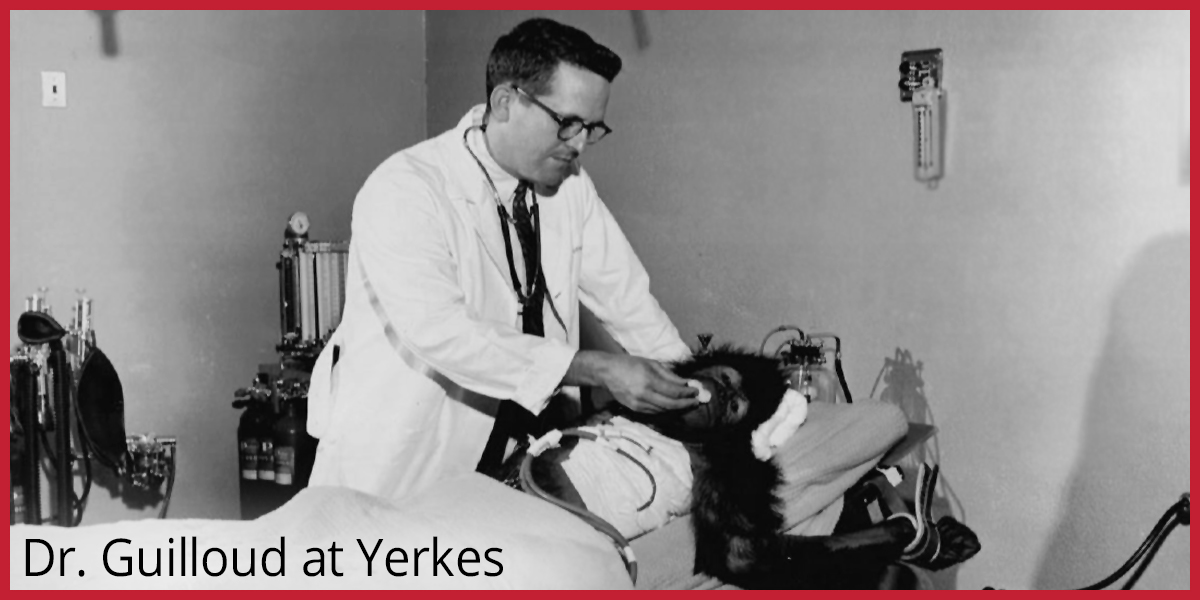 Highlighting Dr. Norman B. Guilloud's Career Highlights
As a result of Norman B. Guilloud and his innovative early work at Yerkes, the Oral Polio Vaccine in Anthropoid Apes was first recommended as the treatment for use in zoos as well in the wild. In the above photo, Dr. Guilloud is shown caring for an orangutan recovering from thoracic surgery to repair tension pneumothorax. And, this patient was treated by Dr. Guilloud at Yerkes and lived out its life at the Atlanta Zoo.
Also, Dr. Guilloud was and continues to be a proponent value of AAALAC accreditation and the need for the advancement of skills. This is done through continuing education via local, state, and national AALAS groups. Also, he has successfully guided many institutions through the accreditation process as both an AV and a consulting veterinarian. Moreover, Dr. Guilloud was the AV at 6 institutions that were first accredited by AAALAC, and in all cases, he was their first AV.
In May of 2022, Dr. Guilloud was recognized as the Texas A&M Veterinary School Distinguished Alumnus for his longstanding commitment to the laboratory animal research community. His eminent service over the years makes him an invaluable resource, allowing many generations of scientists the ability to learn from his unique historical perspective. He is known for his personable and welcoming style.
To learn more about Dr. Guilloud and his perspectives on how our care and use of animals has evolved (and how his life experiences can help you face today's challenges), click here to watch our webinar recording.