The overwhelming benefits of research with animals, including vaccines, new therapies, improved medicines, and medical breakthroughs are still overshadowed by the negative connotations that often accompany the phrase "laboratory animal research."1 Meanwhile, the lab animal science community shakes their heads discontentedly. If the public could only understand how valuable and critical biomedical research is for human and animal health – if they could only see the love and care poured into the science by researchers everywhere – then surely they would support it. Well, BRAD aims to do just that.
Logan France, DVM, DACLAM, founded BRAD in "response to waning public support for animal research and a lack of understanding by professionals and the public on its importance."1 Biomedical Research Awareness Day (BRAD) is a global outreach program led by Americans for Medical Progress (AMP) to increase transparency about biomedical research.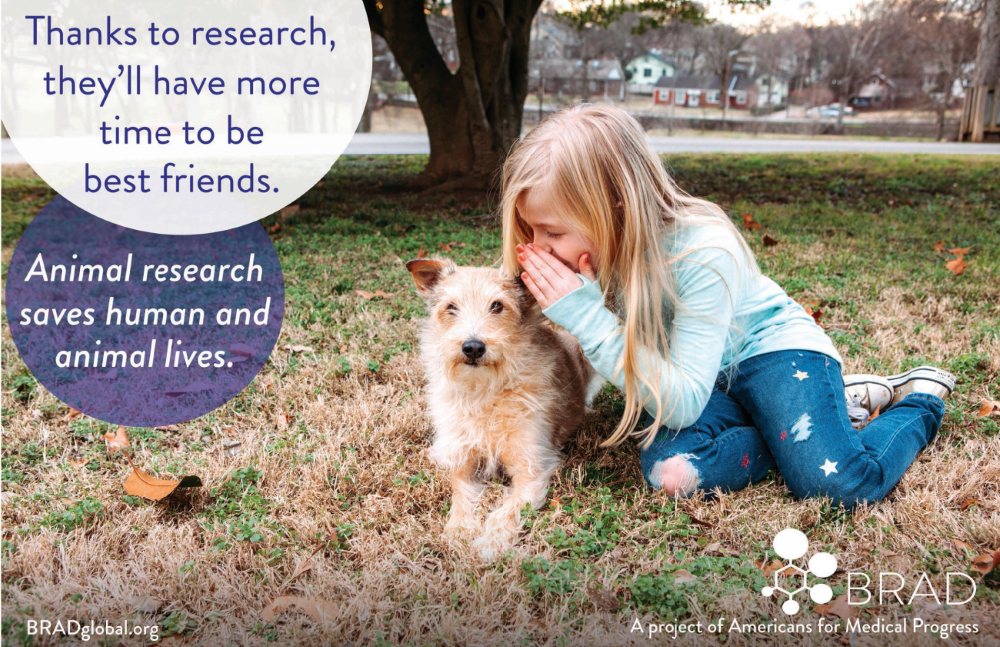 Its mission is to increase awareness about the roles of animals in biomedical research and the astounding medical advancements it produces for humans and animals. BRAD highlights the overwhelming value of animal studies while highlighting how dedicated researchers are to providing excellent and compassionate animal care. Also, it builds up the community of research advocates while fostering and encouraging more laboratory animal care careers.
What Happens at a BRAD Event?
How you choose to celebrate BRAD is super flexible. Usually, BRAD is celebrated annually on the third Thursday in April, but even that is adjustable. You can celebrate BRAD wherever you want, with whomever. Some celebrations are small (involving a single class or department), and others are larger (including the entire institution or company). Many groups even choose to open their BRAD event to the general public!
Here are some top examples from the BRAD website of what to do at your event:
Table with informational handouts, freebies, posters, and a support banner for participants to sign
Seminar on topics related to biomedical research and laboratory animal care/medicine
Rounds and case presentations related to laboratory animal care/medicine
Interactive activities, games, trivia, jeopardy, or a scavenger hunt – often with prizes!
Tour of research facilities or vivarium
How to Participate
Bringing the scientific community together to spread more awareness about biomedical research is a powerful initiative. If you're interested in getting involved, spreading more awareness about biomedical research to the public, and advocating for lab animal care careers – you can get involved.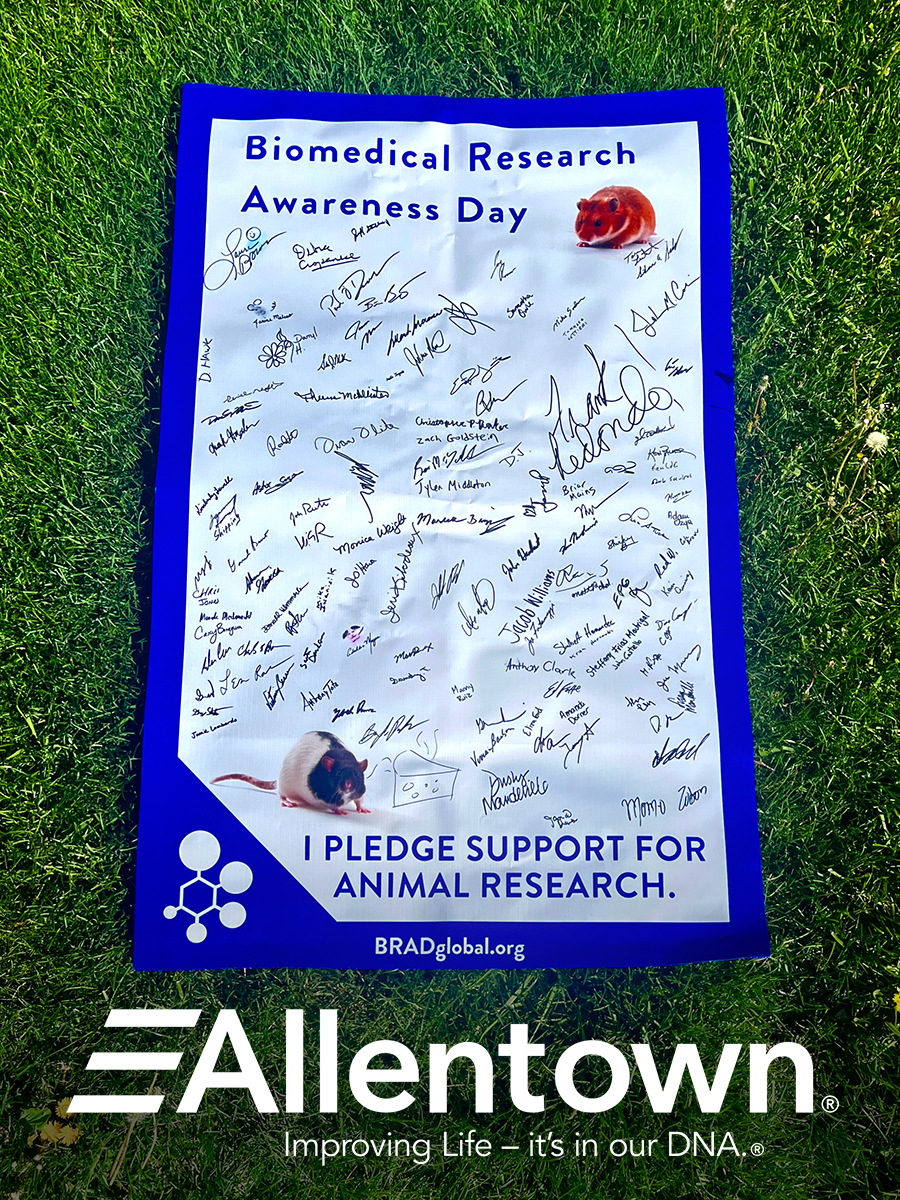 There are various opportunities for institutions, companies, groups, and individuals to get involved with BRAD. Institutions and companies can host their BRAD event or become official BRAD Sponsors or Partners. To learn more about how to participate, visit bradglobal.org/get-involved.
Initiatives Like BRAD Can Help the Public's Perception of Biomedical Research
Despite the staggering evidence supporting the critical role of animals in research – including discoveries in physiology, improvements in medicine, groundbreaking vaccines, and the millions of human and animal lives saved globally – there is still public mistrust of biomedical research with animals. So, why are so many people against animal research, despite all of the life-saving benefits?
The bulk of the information available about animal research is biased. Most of it comes from special-interest groups that oppose animal research. Meanwhile, honest accounts from the research community are far less prominent. But the good news is "recognition of the need for transparency among researchers working with animals is increasing."2 For example, "In the UK, signatories of the 2014 Concordat on Openness on Animal Research committed to proactively and clearly communicate their research on animals with the media and the public."2 Despite these trailblazing efforts, there is still a lack of communication and distrust with the public, mainly because many groups still hold back on fully opening up to the public about research.
The reason many biomedical research professionals are hesitant to be more open and transparent about their work is due to the potential targeting and harassment from special-interest groups who oppose research with animals.3 These groups have made violent threats and have taken severe violent actions against institutions and individuals involved in animal research.3 However, "circumstantial evidence shows that, with such open dialogue, there is decreased targeting and harassment of individuals and job pride and satisfaction for all involved is improved."3
Why Does Public Support Matter?
The majority of funding for biomedical research comes from the public.3 For example, "in the case of pharmaceutical research, funding derives from selling medicines to consumers."3 And when it comes to research conducted by universities, funding comes from the government, which is funded by, you guessed it, the public.3
Also, "legislation that covers the use of animals in research is permissive—it allows scientists to do things that might otherwise contravene animal welfare laws. But this permission is normally contingent on complying with strict protective measures to ensure the work stays within the ethical framework that public opinion has deemed appropriate."3
Many advocates for open and transparent communication about lab animal research believe it's the best way to improve the public's opinion of biomedical research. Some even urge that there is a "responsibility on all those involved in animal research, whether scientists, animal care staff, physicians, veterinarians, members of ethics committees, or managers and leaders, to support and promote public awareness and trust in this work."3
How Can a BRAD Event Improve Public Approval?
Hosting a BRAD event is just one fantastic way to shift the public's opinion about research with lab animals. BRAD highlights the importance of animal studies, including those involving nonhuman primates, and demonstrates research organizations' commitment to providing excellent animal care. It gives people a place to discuss the importance of research with animals and ask questions. It fosters learning, openness, and positivity.
Allentown is Proud to Sponsor BRAD
Care is at the heart of everything we do at Allentown. Science is the end goal that drives us. So when we learned about BRAD, we felt a calling to support their mission. Our goal at Allentown is for every employee to feel empowered by their contributions to biomedical research. We want to foster an environment that increases the transparency about animal research while advocating for science. So, that's why we decided to host a BRAD event for our employees at our New Jersey Headquarters.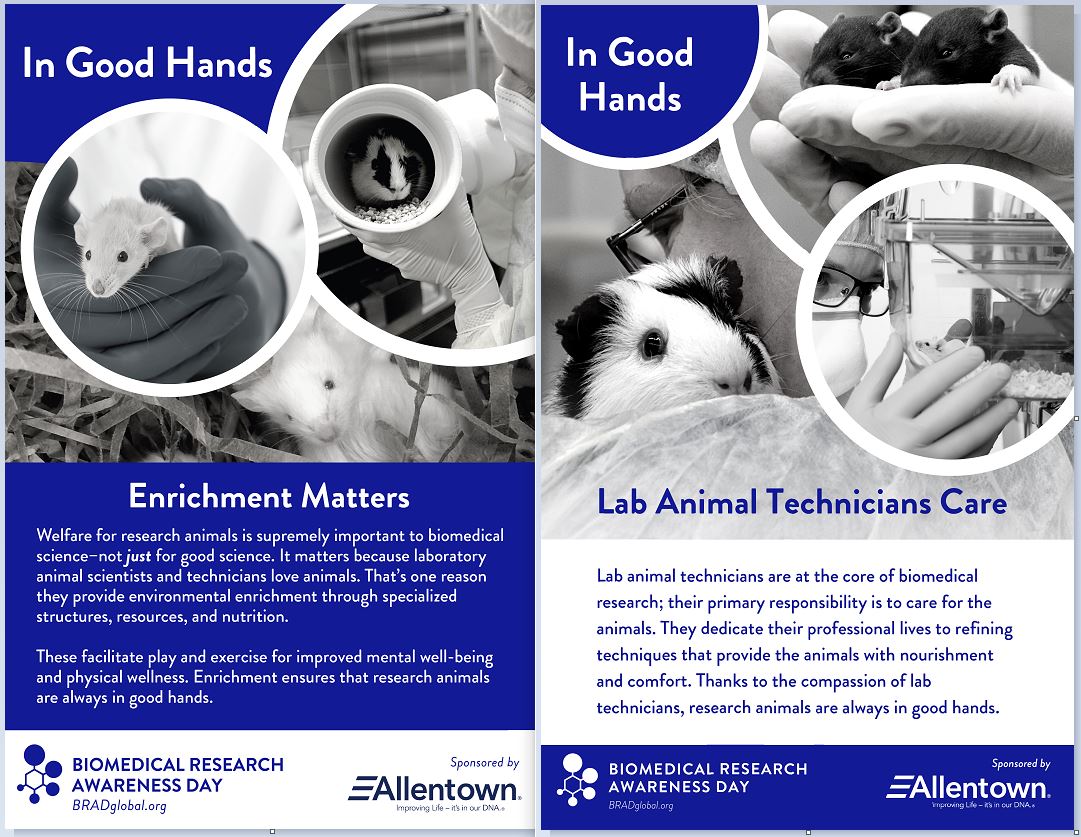 Over food and fun, we handed out information about biomedical research and how it improves and saves millions of human and animal lives everywhere. We played games, gave out prizes, and shared stories. Cindy Buckmaster, Ph.D., CMAR, RLATG, recorded a video message for our team, explaining how Allentown employees directly impact the laboratory animal science community. It's truly our honor to support BRAD and the biomedical research community.
Don't Miss Our BRAD-Inspired Webinar: Improving the Reproducibility of Animal Studies – From Principle to Practice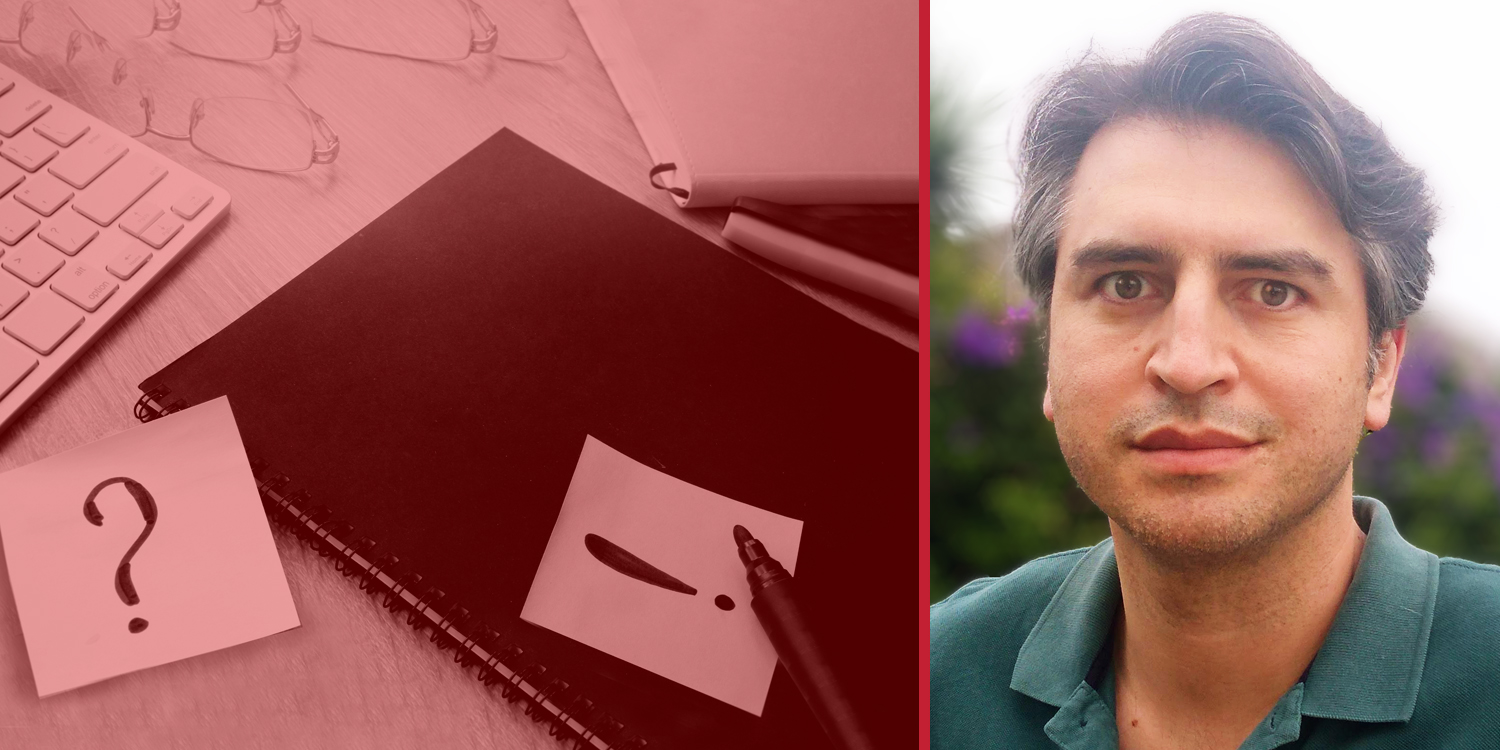 Our April webinar will feature biomedical research expert Nuno Henrique Franco, PhD from i3S, University of Porto. He will discuss ways to improve reproducibility and the consequences of failing to address it. Don't worry if you can't attend because the recording will be available on our website by May 1.
Nuno teaches laboratory animal science postgraduate courses at several Portuguese and foreign universities and research institutes. He teaches courses on experimental design, laboratory animal welfare, the 3Rs, animal ethics, and legislation of animal use. Plus, he organizes classes and workshops on experimental design, systematic reviews, and severity classification of procedures.
References:
France, Logan, and Thomas Prevot. "Joining Forces: CALAS Celebrates Biomedical Research Awareness Day." CALAS/ACSAL Member's Magazine, pp. 12–13.
Mendez, Juan Carlos, et al. "Openness about Animal Research Increases Public Support." Nature Neuroscience, vol. 25, no. 4, 2022, pp. 401–403., https://doi.org/10.1038/s41593-022-01039-z.
MacArthur Clark, Judy, et al. "Communicating about Animal Research with the Public." ILAR Journal, vol. 60, no. 1, 2019, pp. 34–42. https://doi.org/10.1093/ilar/ilz007.